It is with a heavy heart that we prepare to say farewell to the Lennox family as they wind down their farming activities at Doonies Rare Breeds Farm.
Graham Lennox was appointed farm manager of Doonies by Aberdeen City Council some 30 years ago, in the 1990s .
Graham a
nd wife Debbie have worked hard to run the livestock farm and raise a family and with daughters Emma and Alice they have become much loved and respected members of our community.
Generations of visitors, both local and from further affeld have fond memories of seeing ffrst-hand rare breeds of many farm animals; whilst delighting in petting and feeding them.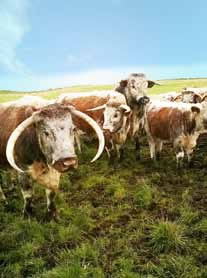 Faced with City Council budget cuts in 2008 which threatened Doonies' survival, Graham and family together with a 'Friends of Doonies' support group, buckled down to help out and increase visitor numbers.
In 2010, Graham and family took the brave decision to take on a lease from Aberdeen City Council in order to run the farm as a commercial enterprise. Over the years, Doonies enhanced its visitor attract
ions with new toilets, new childrens play and picnic area, the installation of portacabins with nature and wildlife information and on onsite farm shop.
Doonies Rare Breeds Farm became the only conservation park in Scotland to be approved by the Rare Breeds Survival Trust. Farm life, with livestock in particular, is relentless, governed by the seasons and the weather and the need to keep them in good health.
Graham also found time to be a good friend to the community; whether it was assisting with his tractor in the erection of the community Christmas Tree or judging the Cove Gala Pets Parade or taking some of his animals to show at the Gala or providing the Nether Loirston Growers with manure.
He did this willingly, with patience and good humour.